Education
University of Hull – Private Placement
QMPF acted as financial advisors to the University of Hull to successfully secure an £86m private placement, issued under a 'green' financing framework. QMPF's involvement originated with a capital structure review and options appraisal, leading to the fundraising process which will enable the University to accelerate towards its ambitious goal of becoming a carbon neutral campus by 2027.
Three UK and US institutional investors subscribed to the placement, and the funds raised will be used to develop world-class laboratories and teaching spaces. This will include new carbon efficient and carbon neutral buildings, as well as additional renewable energy and digital infrastructure, providing the highest quality education and research facilities.
The private placement was issued within the criteria of the University's "use of proceeds" green financing framework. The framework is aligned to the United Nation's Sustainable Development Goals, ensuring the projects that the University invests the proceeds in contribute to environmental sustainability. Sustainalytics provided a second-party opinion on the framework.
As part of the University's funding process, a renewed commitment was agreed with Lloyds Bank in the provision of a revolving credit facility.
For further information contact: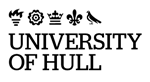 May 2022
Education
Private Placement
£86m
Financial Advisor