QMPF is a leading independent corporate finance adviser focused on the education,  energy and low carbon, infrastructure and property sectors. We are distinguished by the depth of experience of our professional team, long-term client relationships and consistent, successful results.
We advise both public and private sector clients on structuring and valuing projects and investments, providing commercial advice, arranging funding and advising on M&A transactions, restructuring and business cases.
In the last five years we have advised on projects with a transactions value of more than £4bn and have been recognised at various industry award events. We have a team of 18 people who operate from our Edinburgh base and work on transactions throughout the UK and Ireland.

Our Background
Our partners and team have a track record of successful delivery which spans more than 20 years together. QMPF was established by the spin out of Quayle Munro's infrastructure advisory team in 2012 by our founding partners – at which point we were well-established as leaders in our core sectors and had experience of managing Quayle Munro's listed infrastructure fund. We have since grown year-on-year as an independent advisory-focused business, and continued to focus on education, energy and infrastructure projects.

Ethos
We provide independent advice without bias to a particular solution or structure with our Partners and team having many years of experience in their specialist areas. We understand the context within which our advice is given. Our strong track record of successful delivery spans 20 years in project finance.

Environmental
Sustainability is one of our key values, and we integrate environmental and social considerations into our business decisions. We have developed management systems which ensure high standards of environmental performance and, where possible, exceed regulatory environmental standards having established relevant performance indicators along with associated improvement targets.
Waste is minimised with all currently accepted materials re-cycled and we promote prudent use of energy, raw materials and other resources.
Our travel policy encourages using video calling instead of travelling to meetings where possible, using public transport where available and travelling by train rather than flying where we can.  We also offset all our residual carbon emissions to reach a "net zero" position by sponsoring "Gold Standard" low carbon community projects each year. Employees are also encouraged to cycle to work through the Cycle to Work scheme.
We encourage the use of products and services from suppliers whose environmental policies are compatible with our own.
QMPF is committed to achieving Net Zero by 2050.

Accreditations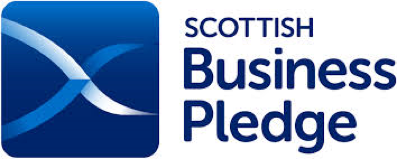 QMPF have made a commitment to the Scottish Business Pledge. The Scottish Business Pledge is a values-led partnership between Government and business that is based on boosting productivity and competitiveness through fairness, equality and sustainable employment.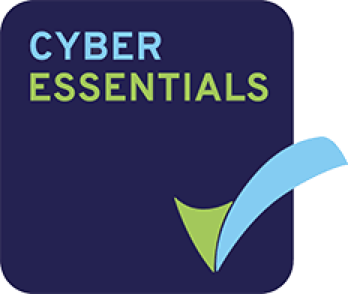 QMPF is Cyber Essentials certified which helps us to guard against the most common cyber threats and demonstrating our commitment to cyber security.