Infrastructure
QMPF advises BAM PPP on new Irish Schools project
QMPF LLP is pleased to announce that it has advised BAM PPP on the successful financial close of the €70 million Schools PPP Programme Bundle Four – a twenty-five year Public Private Partnership with the National Development Finance Agency on behalf of the Department of Education and Skills.
The project, the fourth in the Schools PPP Programme and the first accommodation based project in the Irish Government's Stimulus Programme to close, consists of the design, build, finance and maintenance of four post-primary schools. Construction work is due to start immediately.  The schools are scheduled for completion in 2016.
BAM PPP was named as preferred bidder for the project in June 2014.
Senior debt funding was provided by Allied Irish Bank and KfW IPEX-Bank GmbH.
Moray Watt, Partner at QMPF LLP,said "We are delighted to have built on our previous success on Schools Bundle 3 and supported BAM PPP on Schools Bundle 4 which will provide efficient and affordable schools and deliver value for money. It is particularly pleasing to have attracted significant funder interest and successfully achieved close following a challenging financial climate in Ireland."
Gareth Thomson, Finance Manager at BAM PPP, said "QMPF worked well with our team and took time to understand the project and our requirement.  This lead to the provision of high quality, timely and professional advice and solutions".
For further information contact: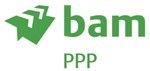 December 2014
Infrastructure
Irish Schools PPP Programme Bundle Four
€70m
Financial Advisor