Infrastructure
Pharmaceutical Special Services ("PSS") Project
QMPF successfully advised hub East Central Scotland ("hubco") on the recent transformative PSS hub deal to design, build, finance and maintain a new facility to manufacture unlicensed medicines. The PSS facility will provide life-saving drugs to patients across Scotland.
The unique PSS facility will be located at Ninewells Hospital in Dundee, with construction completing in December 2018. Once commissioned, the PSS development will facilitate the essential manufacture and supply of unlicensed medicines to NHS Boards across Scotland improving patient care in the country.
The SPV involved in the PSS deal consists of Scottish Futures Trust, the Hub Charitable Foundation, NHS Tayside and Amber Blue (a consortium of Robertson Capital Projects, Amber Infrastructure Limited and Forth Holdings Limited).
The senior funding required to deliver this exemplary project is being provided by Aviva Commercial Finance (c.£26.6m) with subordinated debt provided by hubco (c.£2.8m).
QMPF provided excellent financial advice to the sponsors, with CMS Cameron McKenna providing legal advice. QMPF's role included developing a financial model for the Stage 1 affordability analysis and subsequent Stage 2 submission. Following Stage 2 approval, QMPF continued to evolve the financial model and appraised the cost and timing information before updating the model accordingly. QMPF also effectively assisted CMS with the review and negotiation of the project documents and liaised directly with project sponsors, the senior debt funder and the model auditor.
Neil McCormick, Robertson Capital Projects' Managing Director said: "We were delighted to work with QMPF on this transaction, they continue to deliver high quality financial models along with sound commercial advice. QMPF worked diligently to ensure that accurate financial information was produced in a timely manner. In particular, QMPF was instrumental in pushing the progress of the financial aspects of the project forward to ensure that the deal reached financial close before the end of 2016. The QMPF team worked in a professional manner with other advisors, particularly working successfully in collaboration with CMS to guarantee that all the financial points were accurately reflected in the legal documents and opined on other relevant drafting."
For further information contact: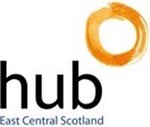 December 2016
Infrastructure
hub Project - manufacturing unlicensed medicines
c.£29m
Financial Adviser to hub East Central Scotland