QMPF has successfully advised NHS Orkney ("NHSO") on the recent innovative NPD deal to deliver a new purpose built hospital and healthcare development, with a total construction value of c. £64m.
Working with colleagues from Caledonian Economics, QMPF has advised NHSO for several years, initially assisting in the development of the business case, the project documentation, subsequent bid evaluation and latterly in the evolution of a variation to the Scottish NPD model. The project reached financial close at the end of March 2017, with construction starting shortly thereafter.
The New Rural General hospital will be located on a new greenfield site in Kirkwall, with construction anticipated to complete by April 2019. Once commissioned, new facility will include increased outpatient and day case facilities to support a 49 inpatient beds with purpose emergency, high dependency, diagnostic and theatre facilities. All clinical areas will have video-conferencing facilities to support more patients being able to access services in Orkney and to link NHSO staff to health specialists nationally. In addition, two GP facilities and NHSO's dental practice will be relocated within the new building, as will the Scottish Ambulance Service and provide a base for NHS 24.
Albert Tait, Commercial Lead for the New Hospital Project, said "The funding arrangements for our new £65m new hospital project changed on a number of occasions as the project moved through its procurement stages, competitive dialogue and finally financial close. The input from QMPF during those various stages was always measured and appropriate demonstrating their wealth of experience and knowledge gained from years of working on project finance deals. Their intensive input into the financial modelling and financial close arrangements for what was eventually a non standard funding deal was particularly impressive and much appreciated."
For further information contact: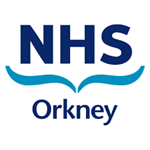 April 2017
Infrastructure
NHS Orkney ("NHSO")
c. £64m
Financial Adviser