Education
London School of Economics and Political Science
QMPF acted as lead and financial advisor to The London School of Economics and Political Science (LSE) on its student accommodation partnership with DIF Capital Partners which reached financial close in December 2021.
The new 676-bed student residence will be located on Glengall Road, Southwark, and provide additional housing primarily for postgraduate students of the LSE. It will comprise a 15-storey hall of residence, as well as communal spaces, a gym, three roof terraces, a cinema room and two courtyard gardens. All rooms are priced at sub-market rents and over a third of the rooms in the residence will benefit from the London Plan's affordable student housing requirements, enabling access to good quality housing for lower income students. Completion is due in 2024.
The LSE is one of the world's leading social sciences universities, ranking first in Europe and second in the world and is a member of the Russell Group. The new development is sponsored by DIF Capital Partners, with the LSE retaining a 19.9% stake, and Pension Insurance Corporation is providing £129m of senior funding through an inflation linked loan with deferred drawdown during the construction period.
Design, build, operations and maintenance will be completed by Engie Regeneration, which is a subsidiary of Equans, a global contractor in the utility, industry and infrastructure sectors. The LSE will be responsible for pastoral support, reception services and marketing.
QMPF provided the School with financial and commercial advice from the conception of the project through procurement of DIF as partner to Financial Close, and led on negotiations with the land owner. LSE was also advised by Pinsent Masons on legals and tax, and Student First Group on the design, build and operations.
Ian Spencer, LSE Director of Residential Services said:
"One of the priorities in LSE's 2030 strategy is to Develop the LSE for Everyone. For Residential Services this means guaranteeing an offer of accommodation to all first-year students. The Glengall Road development takes us a significant step towards that goal by providing 676 affordable rooms for our graduate students."
Mike Ferguson, LSE Chief Financial Officer said
"QMPF understood our business needs and the way the LSE operated, and worked closely throughout as our trusted partner in securing a development that met our initial vision. QMPF continues to work with the LSE on a range of other development projects."
For further information contact: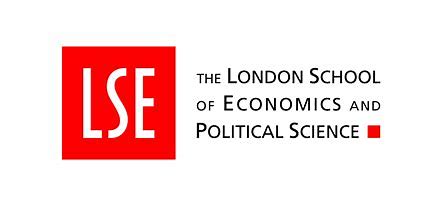 December 2021
Education, Real Estate
Student Accommodation Project
£143m
Lead and Financial Advisor