Infrastructure
Interserve Kajima Consortium
QMPF LLP is pleased to announce that it has advised a consortium of Interserve Investments and Kajima Partnerships on the successful financial close of the £144 million Priority Schools Building Programme – Hertfordshire, Luton and Reading PF2. The project, the first ever PF2 to come to market, was structured as a twenty-five year concession and procured by the Education Funding Agency on behalf of the Department of Education and Skills. The Project consists of the design, build, finance and maintenance of seven schools across Hertfordshire, Luton and Reading. Construction work is due to start immediately.
Interserve Kajima was named as preferred bidder for the project in March 2014 with senior debt funding provided via the Aggregator Vehicle.
The successful Aggregator Vehicle, a combination of the European Investment Bank, Aviva and INPP, was appointed preferred funder in October 2014 after a funding competition run by the EFA for all 5 batches of the PSBP. At financial close, EIB provided c. £63m of senior term loan debt, Aviva c. £63m of UK Sterling private placement bonds and INPP c. £10m of mezzanine debt.
Moray Watt, Partner at QMPF LLP, said "We are delighted to have supported Interserve Kajima on this ground-breaking project from the outset. The introduction of a new procurement model brought some fresh challenges but proved to be very effective in moving the commercial decision-making to financial close."
Kirk Taylor, Head of Development at Kajima Partnerships, said "The advice provided by QMPF from the beginning of the transaction through to financial close was critical to the delivery of this successful Project. QMPF was able to quickly understand the Project and the Sponsors' requirements and priorities which in turn led to the delivery of focussed and meaningful advice to all parties throughout the process."
For further information contact: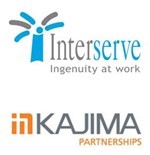 March 2015
Infrastructure
PF2 Schools Project
£144 m
Financial Advisor