Glasgow Health Bundle hub Project – Clydebank Variation
QMPF advised hub West Scotland Project Company 7 Limited ("DBFMco") on incorporating a new healthcare facility, the Clydebank Health and Care Centre, as a variation to a previously closed healthcare PPP contract, the Glasgow Health Bundle hub project.
The Glasgow Health Bundle hub project was originally intended to deliver three new facilities as a single DBFM transaction: the Greenock Health and Care Centre, Stobhill Mental Health Facility and Clydebank Health and Care Centre. However, unforeseeable issues relating to ground conditions and third-party works emerged on the Clydebank project, forcing a delay to that facility.
QMPF provided financial modelling and advice on the Greenock and Stobhill facilities through to financial close which was achieved in December 2018. QMPF was then reappointed to advise on incorporating the Clydebank facility into the project through a second financial close process. Financial close for the Clydebank facility was achieved in December 2019, with senior funding of c. £19m being provided by Nord/LB and subordinated debt from DBFMco of c. £2m.
QMPF's role included developing a bespoke financial model to incorporate the Clydebank facility as a variation to the contract. This was a complex modelling exercise as the financial model needed to protect the funders of the first two facilities as well as ensuring that the Clydebank facility was demonstrating good value for money. Furthermore, once the Clydebank facility was embedded into the project, the three facilities would be viewed as a single bundle going forward from a funder perspective. As a result, the model also needed to be able to run sensitivity analysis collectively on all three facilities.
Once the bespoke financial model had been developed, QMPF liaised with the project sponsors, senior funder and model auditor to efficiently conclude the financial modelling for the project and provide all parties with project sensitivities sufficient to support the delivery of funding. QMPF also assisted Burness Paull with the review and negotiation of the project documents and led the debt pricing process at financial close.
The SPV consists of Wellspring Partnership (a consortium of Morgan Sindall Investments, Community Solutions and Apollo Capital Projects), Scottish Futures Trust Investments, HCF Investments and NHS Greater Glasgow and Clyde.
Lisa Ablett, Legal and Commercial Manager at Morgan Sindall Investments said: "We are delighted to have reached financial close on the hub West Clydebank Variation with QMPF as financial adviser, almost 12 months after the original scheme closed. The original project was to deliver three facilities in one bundle, but unfortunately the Clydebank facility was delayed due to various land issues and third party works. QMPF provided proactive and commercially sound advice throughout the development of the original project, amended the model to fund two of the three planned healthcare facilities, and then undertook particularly valuable work on the knitting together of the two debt facilities as the variation was added into the original project. This modelling efficiency ensured that the ongoing operational costs of the SPV were minimised and VfM was maintained for the Health Board. Once again their expertise helped DBFMco achieve a smooth and successful financial close."
For further information contact: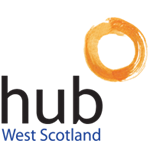 December 2019
Infrastructure
Glasgow Health Bundle hub Project – Clydebank Variation
£20m
Financial Adviser