Infrastructure
Community Lighting Partnership
Quayle Munro Limited is pleased to announce that it has advised the Community Lighting Partnership ("CLP"), the successful bidder, on its contract to replace and maintain both Oldham and Rochdale's street lighting infrastructure.  The CLP consortium comprising Pell Frischmann and Telereal Trillium, saw off competition from a rival bid led by Scottish & Southern.  Barclays and NAB are joint funders on the project.
The joint £222 million street lighting PFI project will involve the initial replacement of 38,000 new lighting columns, along with over 5,000 illuminated traffic signs and bollards.  The project has a twenty-five year tenure with the first five years covering the replacement programme.  E.ON UK is the main subcontractor to the project.
Moray Watt, Director, Quayle Munro, commented:
"We are delighted to have been part of this transaction and to have advised CLP on the financing of this joint street lighting project which will provide innovative energy saving technology to these two local authorities".
For further information contact: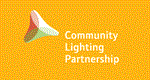 April 2011
Infrastructure
Oldham & Rochdale Streetlighting PFI
Advised Telereal Trillium & Pell Frischmann, the successful consortium