Education
Bournemouth University
QMPF advised Bournemouth University on its recent £35m fundraising to support capital investment in the University's Poole and Bournemouth Gateway projects, which will enhance both of its main campus locations.
We supported the University through the entire funding process – initially assisting with an options appraisal which assessed the University's funding requirements and the development of the preferred funding solution.
QMPF also supported with arrangement of the facilities, delivering a competitive structure which provides both a long-term capital funding through a 20 year loan and meets the University's liquidity requirements with a Revolving Credit Facility, from a single funding partner.
For further information contact: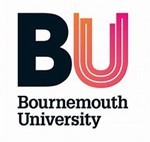 December 2017
Education
Financing
£35m
Financial Adviser