Energy & Renewables
Vulcan Renewables
QMPF is pleased to announce it has advised on the successful sale of a 5MWth anaerobic digestion facility to the listed environmental investment fund John Laing Environmental Assets Group (JLEN). QMPF advised the vendor, Downing LLP (fund manager of the VCTs selling the plant), on the £15.3m sale. Our role covered the valuation, potential financing, marketing and tender process for the sale.
The plant, Vulcan Renewables, is located Hatfield Woodhouse near Doncaster, was commissioned in October 2013, and was one of the first commercial biogas-to-grid projects in the UK. The plant also has a 0.5MWe CHP engine and is accredited under the Renewable Heat Incentive (RHI) and Feed-in-Tariff (FiT) subsidy regimes.
This is JLEN's first investment in the anaerobic digestion sector which was acquired in partnership with the experienced operator Future Biogas who will continue operations of the plant.
Clare Lacey, Partner at QMPF said "This transaction once again demonstrates the breadth of QMPF's renewable energy sector expertise and our skills in selling complex infrastructure assets."
Michael Hughes, Downing LLP, said "The advice and support received from QMPF was instrumental during the potential financing and successful sale of our AD plants."
For further information contact: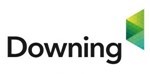 September 2017
Energy & Renewables
Sale of 5MWth anaerobic digestion facility
£15.3m
Valuation, potential financing, marketing and tender process