Education, Real Estate
University of York – Residences DBFO
QMPF advised the University of York on procuring a private sector partner to design, build, finance and operate a 1,480-bed student residence scheme on the University's Heslington East Campus.
Equitix was appointed as project sponsor and is the sole equity investor in the project. Graham Construction will build the new on-campus accommodation, which will provide two new colleges to the University, over the next three years. Derwent Facilities Management will maintain the halls during the 53-year concession.
The senior funding for the project is a 45 year, £160m, index linked bond provided by Pension Insurance Corporation (PIC) which is wrapped by Assured Guaranty the monoline insurer.
QMPF advised the University throughout the bid process, from the development of the tender documents to securing the funding at financial close.
Jeremy Lindley, Finance Director at the University of York said: "The advice and support provided by QMPF on this complex project has been superb and helped deliver a successful outcome for the University in a challenging funding environment."
For further information contact: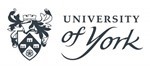 December 2019
Education, Real Estate
Student Residences
£160m
Financial Adviser