Education
University of Salford – Student Accommodation
Quayle Munro Project Finance acted as financial advisor to the University of Salford on its £81m student accommodation project, which reached financial close in November 2013. The project will provide 1,367rooms of modern ensuite accommodation at the heart of the university campus,replacing some of the university's existing residential stock, and is expectedto be operational for the 2015/16 academic year.
The student residences will be delivered by a consortiumcomprising Campus Living Villages (operator), Graham Construction (maincontractor) and investors Equitix and Kier Project Investment. StandardLife Investments is provided senior funding to the project company via a 45year indexed lease from its Long Lease Property Fund.
QMPF has advised the university on the project since itsinception in early 2011 and through its subsequent procurement viacompetitive dialogue and the process to financial close. Our role included structuring the financial aspects of the procurement, bid evaluation,financial modelling, and advice on the associated risk, accounting and financial considerations for the university.
For further information contact: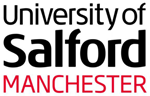 November 2013
Education
Student Accommodation Project
£81m
Financial Advisor to the University of Salford