Education, Real Estate
University of Hull
QMPF is delighted to have advised the University of Hull on its transformational West Campus Residences Project. The £155m student accommodation transaction reached financial close in May 2017 and will include construction of 1,462 new bedspaces and the refurbishment of 288 existing beds on the University's main campus. The University has entered into a c.51 year partnership deal with UPP to deliver and operate the scheme on an off-balance sheet basis for the University. Vinci is the main contractor. The project will also deliver landscaping, car parking and student facilities including a café, a convenience store and laundry.
UPP has raised senior funding for the project from Allianz Global Investors through the issue of a £128m RPI index-linked bond. The majority of the subordinated debt and equity (£27m) is provided by UPP although the University will also have a minority equity interest in the project company.
The project took almost exactly a year from the first dialogue meetings to reach financial close. QMPF acted as financial advisor throughout, leading the financial aspects of competitive dialogue and appraising bid submissions from potential partners. Following UPP's appointment, QMPF has driven negotiation on commercial aspects, assisted in the structuring of the funding solution and financial model and monitored the emerging financial outcomes to ensure value for money for the University. Mills & Reeve and Cushman & Wakefield also advised the University.
Stephen Willis, Chief Finance Officer, University of Hull said "QMPF's market knowledge and extensive experience in the sector meant that they were well placed to advice on the commercial aspects of the deal. QMPF acted quickly and diligently to ensure that an excellent financial result was achieved for the University. The responsiveness, initiative and clear communication from their team was invaluable in leading the project to financial close in a very short timescale".
For further information contact: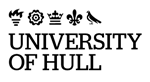 May 2017
Education, Real Estate
Residences Project
£155m
Financial Advisor