Education, Real Estate
University of Exeter
QMPF advised the University of Exeter on procuring a private sector, design, build, finance and operate partner for its 1,182 bed East Park student residence scheme on the University's Streatham Campus.
UPP was appointed as partner and will deliver the beds in two operational phases in September 2020 and September 2021. The senior funding for the project is a c.48 year, £125.1m, indexed linked bond provided by Pension Insurance Corporation (PIC) and £14.6m of subordinated debt and equity provided by UPP Group and its Shareholders.
QMPF advised the University throughout the bid process, from the development of the tender documents to securing the funding at financial close.
Andrew Connolly, CFO at the University of Exeter said: "The support provided by QMPF on this large complex project has been superb, enabling the University to close the project on programme and deliver an outstanding set of outcomes in a challenging environment. QMPF helped the University expertly navigate through the twists and turns of the project, culminating in a long-term partnership where all parties feel we have collectively achieved a win-win outcome."
For further information contact: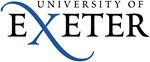 February 2019
Education, Real Estate
Student Residences
c.£140m
Financial Adviser