Education
University of Exeter
QMPF advised the University on its £41m transaction with University Partnerships Programme ("UPP") to deliver 382 high-quality student residences, replacing old and derelict residence buildings at the Spreytonway and Moberly sites. The project, which will see UPP design, build, fund and operate the residences, extends the partnership the University has with UPP which already operates 2,500 of its student residences.
QMPF acted as financial advisor to the University from inception, assisting throughout commercial negotiations through to financial close.
The project was funded by Pension Insurance Corporation through £37m of index-linked bond debt with a tenor of 47 years. The bond was drawn down in four separate tranches, with each being priced separately at financial close, to ensure efficient cost of funds for the University. UPP invested the remaining £4m via subordinated debt and equity.
Andrew Connolly, Chief Financial Officer at the University of Exeter said:
"QMPF provided excellent support throughout the transaction with their knowledgeable and commercially aware team, having acted for the University on a number of prior transactions. They provided us with rapid and clear advice throughout negotiations on the project documentation in addition to supporting us during the funding process leading up to and at financial close. Having them working with us has given us the confidence that we were achieving a market leading offer and we continue to work with them on further residences procurements."
For further information contact: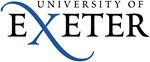 June 2018
Education
Student Residences
£41m
Financial Adviser