Education
University of Birmingham – Pritchatts Park Student Village
QMPF acted as financial advisor to the University of Birmingham on its student accommodation partnership with a consortium of Equitix and EQUANS, which reached financial close in December 2021. The project will deliver world-class facilities for the University at Pritchatts Park Student Village through the refurbishment of 734 existing bedspaces alongside the construction of a further 496 new-build bedrooms and a multi-storey car park.
The £157m of funding raised by the project company comprised long-dated CPI-linked senior debt from Pension Insurance Corporation (PIC) alongside equity investment from the project sponsors. The University will retain a minority equity stake in the project and received a capital premium at financial close.
The construction and refurbishment works are due for completion by September 2024 and include:
496 state-of-the-art new build bedrooms, which will be powered and heated entirely by electricity from renewable sources.
Refurbishment of 734 existing bedspaces, to enhance the student experience and energy performance.
482 space multi-storey car park, including 24 EV charge points with support for a further 72 in the future.
Equans and Equitix will operate the accommodation for the University within the partnership over a 50-year concession period. This was the first CPI-linked on-campus project of its type in the UK higher education sector.
QMPF supported the University during initial project scoping and structuring stages, and in its approach to the market to procure a development partner from May 2020. Our support during the procurement and transaction execution stages included advice in commercial negotiations, oversight of financial model updates and overall management of the financial workstream.
Simon Bray, Director of Campus Services, University of Birmingham:
"The QMPF team supported the University throughout our , state-of-the-art, low-carbon student village project and demonstrated invaluable expertise and market knowledge. Their financial advice was an important aspect of our project team and they provided a crucial interface between commercial aspects of the deal and the financial model. The University is passionate about investing in high-quality, sustainable and affordable accommodation for our students and QMPF's expertise has helped deliver a project which will make a significant contribution towards our strategy."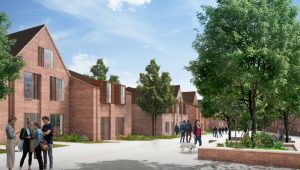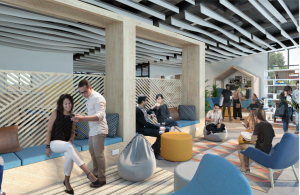 For further information contact:

December 2021
Education, Real Estate
Pritchatts Park Student Village
£157m
Financial Advisor