Infrastructure
Stirling Care village
QMPF advised hub East Central (SCV) ("DBFMco") on the Stirling Care Village hub project, the fourth Design, Build, Finance and Operate (DBFM) project signed by the territory. The SPV consists of Amber Blue (a consortium of Robertson Capital Projects, Amber Infrastructure Limited and Forth Holdings Limited), Scottish Futures Trust Investments, NHS Forth Valley and HCF Investments. Stirling Care Village is a joint development between NHS Forth Valley and Stirling Council to provide a range of co-located, integrated services for the Stirling community. The Care Village will encompass a range of health and social care services and is proposed to co-locate 5 General Practices who are currently in separate buildings within Stirling into one.
Financial close was achieved in December 2016. The senior funding of c.£34m is being provided by Aviva Commercial Finance with subordinated debt from DBFMco of c. £3.5m.
QMPF provided financial advice to the consortium, with CMS Cameron McKenna providing legal advice.  Our role included creation of financial models for the Stage 1 affordability analysis and subsequent Stage 2 submission required by all Scottish Government revenue funded projects. Following Stage 2 approval, we continued to develop the financial model to reflect changes in inflation and timings  with all key parties until financial close. QMPF also assisted CMS with the review and negotiation of the project documents and liaised directly with the model auditor and Aviva Commercial Finance.
Gary Bushnell, Chief Executive of hub East Central said:  "We are delighted to have reached financial close on the fourth DBFM project delivered by East Central hub. The advice provided by QMPF from the beginning of the transaction through to financial close was critical to the delivery of this successful Project. We look forward to working with the QMPF team on future transactions. "
For further information contact: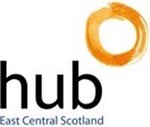 December 2016
Infrastructure
Stirling Care Village hub Project
£34m
Financial Adviser to hub East Central Scotland