Real Estate
St Modwen: Swansea – Navitas accommodation disposal
QMPF was the lead advisor to St. Modwen Properties plc, a FTSE 250 developer and regeneration specialist, on the sale of its 411 bed purpose-built student accommodation asset to UPP.
The accommodation is located on Swansea University's Bay Campus and provides bed spaces for students studying on pathway courses provided by Swan Global, a joint venture between Swansea University and Navitas, an international pathway course provider. QMPF previously advised the University on funding of the academic element of Swan Global's purpose built accommodation at the Bay Campus.
The sale of the 45 year leasehold interest in the accommodation generated a total cash consideration of £38m and will see UPP manage the accommodation for the remainder of the concession period.
UPP's funding solution comprised £38.7 million of index-linked bond debt from Aberdeen Standard Investments with a tenor of 45 years and UPP Group shareholders investing £4.7 million of subordinated debt and equity. The total funds exceed the purchase price to cover working capital, reserve account funding requirements and transaction costs.
QMPF's role included managing the sales process on behalf of St. Modwen, assisting in negotiating amendments to existing project documents to facilitate a leveraged project finance solution to fund the transaction – working with all stakeholders to deliver the deal and provide the basis for a sustainable long-term operating partnership.
Martin Tresidder, Director of Project Management at St. Modwen said
"QMPF acted as lead advisor to St. Modwen on its sale of the 411 bed purpose build accommodation development to UPP. St Modwen Properties plc has been lead developer for the Swansea Bay Campus where in under 10 years: 1.5M sq ft of academic space, 2500 student accommodation rooms, with a development value in excess of £450M has been delivered.  QMPF has provided St. Modwen with expert advice and exemplar support in all that we have asked from it. QMPF's experience , knowledge, and commercial acumen has been critical to St. Modwen and our successful delivery together with the building of great relationships."
For further information contact: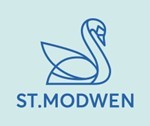 December 2019
Real Estate
Student Accommodation
£43m
Financial Adviser