Energy & Renewables
Sale of 550m3 gas-to-grid Anaerobic Digestion Plant
QMPF is pleased to announce that it has advised the shareholders, Raynham Estate and Downing LLP managed funds, on the successful sale of Corbiere Renewables Ltd to Bio Capital Ltd, a joint venture between Equitix and Helios managed funds.
Corbiere Renewables Ltd is a 550m3/hour gas-to-grid anaerobic digestion (AD) plant located on the Raynham Estate in Norfolk. The AD plant commenced operations in 2015 and is accredited under the Renewable Heat Incentive scheme.
QMPF's role included providing commercial and strategic advice before and throughout the transaction, advising on the valuation of the plant, marketing the investment opportunity and managing the tender process for the sale.
Raynham Estate will remain as the plant's landlord, feedstock provider and digestate offtaker.
Downing/Raynham said "We are pleased to have worked with QMPF to successfully complete the sale of the Corbiere AD plant. We were especially pleased to receive broad interest in the plant and conclude what was a well-run and tight process."
Andrew Dougans, Director at QMPF said "QMPF is delighted to have advised and concluded on the sale of this project, which has demonstrated the breadth and depth of our expertise in the AD market. It again highlights the QMPF team's ability to manage a sales process to a high standard, maximising value for our clients."
For further information contact: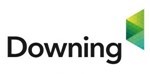 June 2022
Energy & Renewables
Sale of 550m3 Anaerobic Digestion Plant
Confidential
Sell Side Financial Advisor