Infrastructure
Advised BAM on Camden Schools BSF Project
Quayle Munro Limited is pleased to announce that it has advised BAM on the successful financial close of the London Borough of Camden's £75 million BSF schools project, under which a partnership company has been established between the Council and BAM to deliver new and refurbished educational facilities and partnering services.
BAM PPP is sponsoring the project, with long term fixed rate debt being provided by Aviva.  BAM Construct UK and BAM Construction will act as building contractor, and once operational, BAM Facilities Management will service the buildings throughout the 25 year operational concession period.  RM Education is providing the ICT managed services to the schools.
Two schools will be financed through the Private Finance Initiative:
A new Academy sponsored by University College London; and
A special educational needs school offering learing to children aged between 3 – 19 years.
Both schools are co- located in the north-west of the borough.
A third school, South Camden Community Secondary School will be realised under a design and build contract.
Construction work on the sites will commence this month with the first new school opening in June 2012.
Clare Lacey, Director, Quayle Munro said: "Quayle Munro is delighted to have been part of this transaction and to have advised BAM on the financing of these new schools, which will be developed in partnership by BAM and the London Borough of Camden".
For further information contact: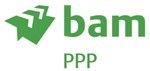 December 2010
Infrastructure
Camden BSF
Advised the successful bidder on this Building Schools for the Future project