Energy & Renewables
Local Energy Scotland
Provision of a report on the barriers and opportunities in financing the Shared Revenue model for community ownership of renewable energy projects.
The Scottish Government Good Practice Principles for Shared Ownership of Onshore Renewable Energy Developments outlines the aspirations for shared ownership to be offered as standard to facilitate greater community involvement in new renewable energy projects.
We presented to representatives from industry and the Scottish Government, and provided a report considering one of the proposed structures.
For further information contact: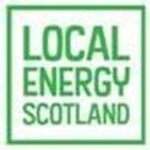 October 2016
Energy & Renewables
Community Energy Project Financing
Provision of a Report