Education
Leeds Beckett University
QMPF advised Leeds Beckett University on securing a £50m debt facility from HSBC to support the University's capital expenditure plans.  These include the construction of a state-of-the-art "Creative Arts Building" which will be the home of the University's School of Film, Music and Performing Arts, plus the fashion department. It will contain specialist facilities including a performance theatre and 220-seat Dolby Atmos movie cinema, as well as dedicated studios for fashion, music, film and television. This flagship development is in the new Innovation District in the city, in the heart of Leeds' Civic Quarter.
QMPF assisted the University by assessing the various funding options available and ran a debt funding competition to obtain a funding solution which met the University's objectives.
Further details of the University's projects can be found at:
http://www.leedsbeckett.ac.uk/facilities/creative-arts-building/
Philip Harrison, Director of Finance, Leeds Beckett University, said "QMPF were able to draw on their extensive knowledge and experience of the sector in helping the university achieve an excellent result. Their professionalism and responsiveness throughout was exemplary".
For further information contact: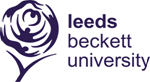 November 2017
Education
Financing
£50m
Financial Adviser