Energy & Renewables
Jæren Energi AS
Quayle Munro is pleased to announce that it has advised Jæren Energi AS on structuring and securing the senior debt funding package, which has been put in place for the construction of the second phase of the above project. Jæren Energi AS is a project company established to develop the Høg-Jæren EnergiPark wind farm, near Stavanger, and is majority owned by Eurus Energy, which in turn is jointly owned by Toyota Tsusho Corporation and Tokyo Electric Power Company.
Høg-Jæren EnergiPark was the first wind farm to be project financed in Norway and this second phase of financing follows on from the successful completion of Phase 1 in the autumn of 2011. The debt funding is again being provided by ING and Nordea with both banks taking full commercial risk, whereas a portion of Phase 1 was supported by EKF, the Danish Export Credit Agency. This demonstrates the success of Phase 1 and the confidence that the banks are showing toward the sponsor group and project structure.
Given the complexity of the transaction the role of international lawyers, Watson Farley & Williams, was critical alongside that of the local law firm Schjodt.
Phase 2 comprises an additional 6 Siemens 2.3MW turbines taking the final capacity to 73.6MW. Documentary close was achieved on 25th January and full financial close was reached on 2nd February 2012. An additional €16m of debt facilities has been secured together with additional grant funding from Enova and shareholder equity. The total cost for the project is c €170m.
The wind farm benefits from a favourable geographic location close to the coastline and a high wind regime. Phase one of the project became operational in September 2011 and construction of the second phase of the wind farm will commence in April 2012, with the additional turbines anticipated to become fully operational in December 2012.
For further information contact: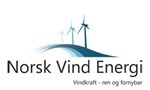 February 2012
Energy & Renewables
Høg Jæren EnergiPark wind farm in Norway
Undisclosed
Advised on the second phase of the Høg Jæren EnergiPark wind farm in Norway