Energy & Renewables
Hull City Centre District Heating Project
QMPF was engaged by Kingston Upon Hull City Council to provide financial modelling support for the Hull City Centre district heat network and draft the financial sections of the outline business case ("OBC"). The OBC and financial model were developed to assist the Council in its Green Heat Network funding application.
The scheme is designed to offtake heat from an energy from waste plant, with the remainder being satisfied using gas back-up boilers. The project will provide heat to multiple offtaker groups including existing Council buildings and new developments, private residential buildings, Hull College and other public sector buildings.
QMPF worked with the appointed technical and commercial advisors, Sustainable Energy and 1Energy, to lead on the delivery of a detailed base case financial model. We also conducted sensitivity analysis to establish the robustness of the scheme to factors such as fluctuations in energy import prices and reduced energy demand.
Graeme Smith, Business Partner at Kingston Upon Hull City Council said
"We were very impressed with the depth of their technical knowledge, and the model provided was clear and easy to understand. QMPF were very responsive to our needs, and were able to respond to information requests from our key stakeholders very quickly. Their work has been invaluable to us taking forward a viable business plan and funding application.
I would be more than happy to recommend QMPF to anyone undertaking a similar project."
For further information contact: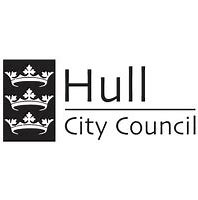 May 2022
Energy & Renewables
Financial advisor to the Hull City Centre District Heating Project
£23m
Financial Advisor