Energy & Renewables
Electric Vehicle and Integrated Energy System
QMPF advised three separate Scottish Councils on their proposed integrated solar PV, battery energy storage and electric vehicle ("EV") charging projects and supported them in their potential applications for Low Carbon Infrastructure Transition Programme ("LCITP") grant funding.  If successful in their application, all of the projects, summarised below, would support the Scottish Government's ambitions to reduce emissions from transport and phase out fossil fuel vehicles by 2032 through increased usage of ultra-low emission vehicles.
1)      Stirling Council – Project to install EV charging infrastructure, solar PV and a battery energy storage system at the Peak leisure centre in Stirling.  The building currently imports electricity from the grid to meet its electricity requirements.  The finance case considers an alternative of providing charging facilities to drivers of EVs using the Peak car park as well as offsetting the import of grid electricity to the building.
2)      Stirling Council – The Council is developing a new Innovation Hub in which it envisages the majority of its staff will be based.  The Council is considering utilising an Integrated Energy Systems approach for the development which combines EV charging systems, solar PV and battery energy storage systems.  These technologies will combine to provide an energy efficient solution to meet the load requirements of EV charging while also providing offsetting the energy import demands the Innovation Hub will require.
3)      Edinburgh City Council – The project is intended to deliver ground mounted solar PV car ports at the Hermiston Gait and Ingliston Park & Ride sites.  Both sites have the potential to generate electricity that could be used to power onsite EV charging infrastructure. The project also considers the opportunity to balance generation and energy demand use on site through the use of large-scale battery storage systems.
4)      Scottish Borders Council – Project to deliver an integrated energy system at its Council headquarters.  It is envisaged that the energy system will incorporate solar PV generation, battery storage and EV charging points to support the Council's transition to an EV fleet.
QMPF developed a financial model for each project, including running various sensitivities, to underpin and support the assessment of the financial case.  We also considered and reported on funding options available for the projects and provided the financial section for each Investment Grade Business Case.
The projects had all secured funding under the Low Carbon Innovate Funding Initiation programme run by the Scottish LCITP to provide support to develop an investment-ready business proposal. QMPF was sub-contracted to Atkins on this remit.
Roz Smith, Strategic Energy Coordinator at Stirling Council, said: "The work undertaken by QMPF on both the Peak and Innovation Hub projects has enabled the Council to assess the feasibility of these projects and has been invaluable in understanding the economic benefits associated with the combination of solar PV, energy storage and EV charging."
For further information contact: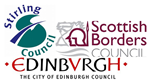 June 2019
Energy & Renewables
Electric Vehicle and Integrated Energy Systems Projects
Confidential
Financial Adviser