Energy & Renewables
Dundee City Council District Heating Network
QMPF advised Dundee City Council on its Dighty Corridor district heating network, assisting the Council in appraising the scheme and supporting their potential application for Low Carbon Infrastructure Transition Programme ("LCITP") grant funding.
The proposed scheme will utilise residual heat produced by an Energy from Waste (EfW) plant in the East of Dundee and will include the construction of a main pipeline between the plant and a District Energy Hub in the West. This will create an energy corridor across the north-east of the city which will facilitate the development of a broader heat network in future. The scheme will provide heat to a local primary school, family centre and social housing development.
QMPF developed a financial model for the scheme and drafted the financial section of the Investment Grade Business Case. We worked with the appointed technical advisers (Atkins) to deliver a base case model in addition to a number of sensitivities.
This project had secured funding under the Low Carbon Innovation Funding Invitation ("LCIFI") programme to support the development of an Investment Grade Business Case. QMPF was sub-contracted to Atkins on this remit.
For further information contact: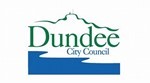 June 2019
Energy & Renewables
Dundee City Council District Heating Network
Confidential
Financlal Adviser