Infrastructure
Cumbernauld Academy and Theatre hub Project
QMPF provided financial advice in support of reaching financial close on the hub South West Scotland Limited Cumbernauld Academy and Theatre project.
Our engagement, for the provision of advice to North Lanarkshire Council as both project Participant and customer, supported the agreement of a £37m design, build, finance and maintain contract using the hub structure. The QMPF team advice assisted the Council in understanding the financial model developed for the transaction, finalising discussions with the hubco, the funder (NordLB), Scottish Futures Trust and relevant advisers, and ensuring that the financial model appropriately reflected the agreed costs, financial inputs, indexation of the annual unitary charge and payment phasing.
The project will build on the Council's track record of delivering their schools estate investment programme by providing both a new school building offering high-quality learning facilities that promote the educational environment of all learners, as well as a new Arts Centre. The Arts Centre will include a theatre, cinema and bistro with superb facilities for drama, dance, music and film which will enable Cumbernauld Theatre to present a wider range of performances, bringing great experiences for audiences and world-class facilities for classes, workshops and community participation.
For further information contact: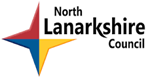 June 2017
Infrastructure
Cumbernauld Academy and Cumbernauld Theatre hub Project
£37m
Financial Advice to North Lanarkshire Council