Education, Real Estate
Cityheart Partnerships Limited
Supporting Cityheart Partnerships Limited, QMPF has reached successful financial close for delivery of income strip finance to fund development of a 178 bed student residence at Station Approach, Hereford.
Working in partnership with Herefordshire Council, Cityheart structured a deal that will provide much needed student accommodation for Hereford College of Arts, and with the potential to accommodate students to the new New Model in Technology and Engineering ("NMiTE") University. The financing, provided by M&G, was concluded following a comprehensive funding competition run by QMPF with subsequent negotiations able to deliver a competitively priced structure acceptable to all parties.
The development is a key part of Council's wider regeneration strategy and is expected to open for students in September 2021.
For further information contact: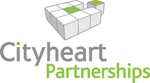 July 2019
Education, Real Estate
Financing
£19m
Fund Raising