Education
Bournemouth University
QMPF advised Bournemouth University on the disposalof the 497 bed Cranborne House at the University's Lansdowne Campus to Campus Living Villages.
The University raised a capital premium from the sale and will have continuing access to the residences for its students through a long-term nominations agreement. The transaction adds to the three properties Campus Living Villages already owns and manages in Bournemouth, and takes the total beds it operates in partnership with the University to 1,201. CLV's purchase was funded by an income strip provided by Aviva.
QMPF advised on the financial aspects of the funder's agreement and its commercial implications for the University, and assisted in taking the transaction to financial close.
For further information contact: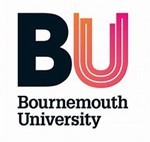 September 2017
Education
Student Residences
Undisclosed
Financial Adviser