Energy & Renewables
Bilsthorpe Wind Farm Project
Quayle Munro Limited is pleased to announce that it has advised John Laing Investments Limited on structuring and securing the senior debt funding package to support the construction of the 10.25MW Bilsthorpe wind farm.
The senior funding package, totalling £20m, is provided by Nord/LB and consists of a term loan, equity bridge loan and VAT facility.  The term of the debt is 15 years post construction.  The wind turbines and long term service package will be provided by REpower with Blackwells undertaking the balance of plant.  All power will be sold to Statkraft under a 15 year power purchase agreement.
The wind farm, developed and to be managed through construction by Peel Energy, will comprise five REpower 2.05MW MM82 wind turbines.   Full power generation is scheduled for June 2013.
Quayle Munro acted as Financial Adviser to the borrower with Addleshaw Goddard as legal adviser.  DLA Piper acted as legal adviser to the bank with Sgurr and JLT providing technical and insurance advice respectively.
This transaction further enhances Quayle Munro's reputation in the renewable energy sector and follows on from Wadlow Wind Farm, where Quayle Munro advised Barclays Infrastructure Funds on the acquisition and financing and also Carraig Gheal Wind Farm and Hog Jaeren Wind Farm, where Quayle Munro provided financial advice to the respective project companies.
Clare Lacey, Director, Quayle Munro said:
"Quayle Munro is delighted to have been part of this transaction.  We are pleased to have successfully supported John Laing to achieve financial close for its first onshore wind project financing.
Quayle Munro is actively involved across the renewable sector and this is the latest in a long line of successful transactions delivered by a very experienced and independent team".
Ross McArthur, Head of Renewable Energy for John Laing, said:
"The Quayle Munro team has brought a wealth of renewable and project finance experience to the Bilsthorpe wind farm project, which has been instrumental in helping us to secure the senior debt funding package and power purchase agreement for the development."
For further information contact: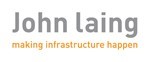 August 2012
Energy & Renewables
10.25MW wind farm, Nottinghamshire
£20m
Advised the shareholder, John Laing, on the power purchase agreement, project structuring and financing for Bilsthorpe wind farm.