Infrastructure
BAM PPP Irish Schools Project
Quayle Munro Project Finance LLP is pleased to announce that it has advised BAM PPP on the successful financial close of the €121 million Schools PPP Programme Bundle Three – a twenty-five year Public Private Partnership with the National Development Finance Agency on behalf of the Department of Education and Skills. The project, the third in the Schools PPP Programme, consists of the design, build, finance and maintenance of eight schools (seven post-primary schools and one primary school) on seven sites. Construction work is due to start immediately.  The first school is scheduled for completion in November 2013 and the last in April 2014.
BAM PPP was named as preferred bidder for the project in September 2011.
Senior debt funding was provided by Bank of Ireland and European Investment Bank.
Clare Lacey, partner at Quayle Munro Project Finance LLP, said "We are delighted to have been part of this transaction and to have advised BAM PPP on the schools programme which will provide efficient and affordable schools and deliver value for money. It is particularly pleasing to have successfully achieved close in the current challenging financial climate where limited financing is available."
Alison Stewart, BAM PPP's Head of Project Finance UK & Ireland, said "We are pleased to have been able to work with Quayle Munro Project Finance LLP, and to partner with the Department of Education and Skills, the NDFA and our senior lenders Bank of Ireland, the European Investment Bank and the National Pension Reserve Fund to develop a financing solution for the project.  The successful financing of the project was an excellent demonstration of collaborative working, in current challenging financial times."
For further information contact: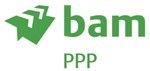 November 2012
Infrastructure
Irish Schools Programme Bundle 3
€121m
Financial adviser to BAM PPP