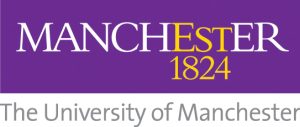 The University of Manchester has appointed three professional services consultancies to consult on a major investment and development strategy for its student accommodation.
Following a selection process, lead and global real estate advisor, CBRE will be supported by multinational law firm Pinsent Masons who will advise on legal matters; and independent corporate finance advisors QMPF will work on finance.
The University has begun this process to accelerate the planned modernisation of its student accommodation, but at this stage no firm plans have been made. Full consultation will take place with stakeholders in due course.
In the meantime the University continues to make ongoing investments in residences to update and modernise them. Around £25m has been invested in refurbishments at Hulme Hall in the past five years. The University is also beginning a £20m programme of refurbishment work in Dalton Ellis and Oak House this summer and has spent £90m on building Unsworth Park, which opened in 2019.